New Location Opening 11/13/2023 in Littleton!
OnPoint Family Medicine at Dakota Ridge
Phone: 303-276-0300
13402 W Coalmine Avenue, Ste 240, Littleton, CO 80127

If you have questions for OnPoint Family Medicine at Dakota Ridge we are happy to help you in any way we can. Please use the button below to get in contact with us and we'll be in touch with you as soon as possible.
Thank you!

Expanding Access to Quality Healthcare
OnPoint Medical Group is a physician-led network of skilled Primary and Urgent care providers who are committed to expanding access to quality healthcare in the most effective and affordable manner possible.
Our providers are supported by a team of business professionals with decades of experience in managing successful medical organizations. They bring the organizational tools and financial resources necessary to allow providers to devote maximum time to serving their patients.
We are currently seeking Primary Care medical practices with high-quality physicians to add to the family of OnPoint medical providers.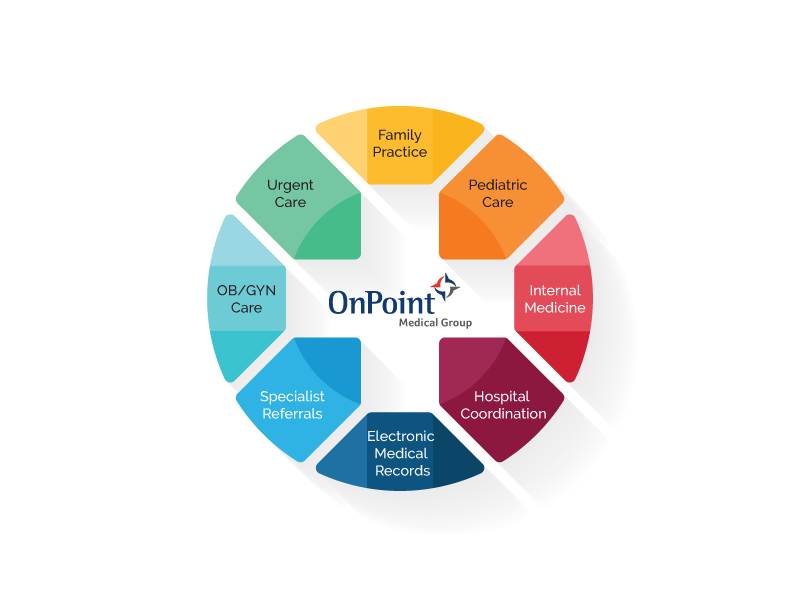 OnPoint Medical Group Circle of Care
Our "Circle of Care" has one primary goal – to ensure the health and wellness of members and their families. We do this by providing access to a comprehensive menu of medical services from one unified physician group in their neighborhoods.
With doctors, nurses, specialists, labs and medical records all interlinked and coordinated, patient care has never been in better hands.
Our Leadership Team
Combining highly successful practicing primary and urgent care physicians and professional business leaders with deep ties to and experience operating the medical services organizations, OnPoint Medical Group's leadership team is well positioned to build a strong and viable company that serves it patients, doctors, staff, payors, and investors.